ABOUT US
We have been awarded a diploma for being the best Polish company in service for Polish-Americans. The title we have acquired in Chicago on October 24th, 2004 in plebiscite made by "Informator Polonijny" Publishing House.

We are the Leader of Internet Marketing Strategy
The best and most affordable car rental service in Poland!!!
We were awarded with a Diploma for the best Internet Marketing Strategy at the XXI Euro Info Conferency - "SCREEN". Just click the picture on the left to enlarge the Diploma!!! We are the most competitive rent-a-car company on the Polish market. We wish to thank all our clients for the interest in our company offer and ensure you that we will do everything to make our services more proffessional and afforrdable. We are preparring new, more attractive and interactive internet sites !!! We are going to provide you with new tourist services, new car models, and better and lower prices!!!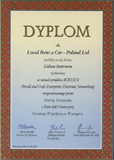 Management of Local Rent a Car - Poland Ltd.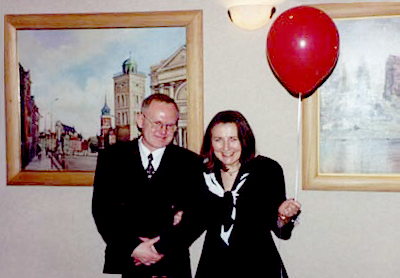 Mr Zbigniew Ciemuchowski, Mrs Dorota Szablewska
You can be sure that our services will meet your expectations.
Try us and you will be glad you did!!!